Internship positions with Oxfam Novib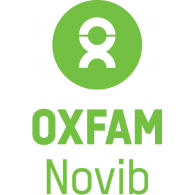 The Oxfam Novib Academy looks for interns twice a year to start in February and September to assist teams with specific research questions. Being an Oxfam Novib Academy intern is a special opportunity, as you will be part of a group of like-minded students. The Oxfam Novib Academy organizes several activities for interns, such as workshops on Theory of Change and lobbying. Explore this blog to learn more about the Oxfam Novib Academy.
Applications for the internship positions for the fall period of 2018 are now open. 
Please apply by the 28th of May.
Internships being offered are in the following fields:
Influencing and communication in youth an employment projects
Public communication
Agricultural value chain projects
Agricultural value chains and value distribution
Event and community management with the Gender and Justice team
Monitoring, Evaluation and Learning
Research and assistance in civic space
Fiscal justice and active citizenship
Research and assistance in audit, internal control and fraud prevention
Country relations
Campaigning: Inequality and Tax Justice
Research on youth empowerment
You can find the link to the vacancies here.
Please note that to be eligible for all internships at Oxfam Novib, you need to be enrolled in a university or an educational institution for the entire duration of the internship.