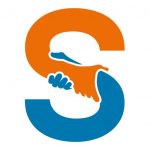 Simavi is an ambitious, growing development organization. Our head office is based in Amsterdam, the Netherlands, and we have local representations in Bangladesh, Indonesia, Tanzania and Uganda. In partnership with local civil society organisations, we improve the health of marginalised communities in the poorest regions in developing countries in Africa and Asia. Together with local communities, the private sector, knowledge institutes and governments we address Sexual and Reproductive Health and Rights as well as the basic need for Water, Sanitation and Hygiene- because we believe that those two themes are the basic determinants for a good health.  We campaign to engage the general public and involve them in what we do. We are a member of the Watershed Alliance, a member of the GUSO  (Get Up Speak Out) Alliance, and take part in many more initiatives and alliances.
The Job
Simavi is looking for an experienced, ambitious and dynamic PME Officer for maternity leave replacement for 5,5 months.
The PME (Planning, Monitoring & Evaluation) Officer is responsible for the development and execution of the PME policy. Furthermore s/he monitors the quality of Simavi's PME activities and is closely involved in the Simavi Evidence Based Trajectory in cooperation with the Erasmus University. On the one hand the PME Officer ensures quality PME at Simavi level  by harmonizing PME instruments and tools in line with the PME policy and Simavi Results Framework. Key for this is close collaboration with Programme Officers by providing guidance, and coordinating for instance reporting on Simavi results. On the other hand the PME Officer is in charge of PME in a number of SRHR and WASH programmes by representing Simavi in the PME working groups, providing PME input and streamlining the PME of joint programme with Simavi Programme Officers.
The  PME Officer reports to the Director Programmes.
Tasks and responsibilities
Development of PME policy, procedures and instruments;
Development of the annual plan regarding PME;
Coordinates the planning and monitoring of evaluations of programmes, and programme exceeding evaluations;
Monitors compliance and improvement of PME procedures;
Maps, tracks and analyses market developments relevant for Simavi programmes;
Contributes, on behalf of Simavi, to PME in programme consortia on WASH and SRHR;
Gives advise to the Programme Managers SRHR and WASH and the Director Programmes regarding PME;
Supports Programme Officers in the process of monitoring and evaluations of programmes;
Gives PME input on programme proposals and communication and lobby tracks;
Maintains PME structure in database and project portal.
Profile
Knowledge and experience
Academic working and thinking level.
Affinity with the work of social engaged organisation in developing countries.
A minimum of 5 year working experience in a PME position or in project management with PME.
Excellent verbal, reading and writing skills in English.
Knowledge of complex programme monitoring and evaluation.
Experience with database management is an asset.
Knowledge of WASH and/or SRHR is an asset.
Job related competences
Plan and organize
Conceptual thinking
Persuasive strength
Communicative abilities
Being a Dutch citizen or in the possession of legal entitlement to live and work in the Netherlands is a requirement to be considered for this position.
Simavi offers
An interesting position for 32 hours per week in a dynamic and international working environment, with substantial personal freedom in the context of an ambitious and professional team;
Starting date: July 17th 2017;
A contract for 5,5 months (it concerns maternity leave replacement);
A gross monthly salary between € 2.450 and € 3.450 on a part-time basis of 32 hours per week (€ 2.755 and € 3.887 on a fulltime basis of 36 hours);
Excellent secondary employment conditions;
Location: Amsterdam, The Netherlands. Our office is located at Naritaweg 135, which is a 2 minutes' walk from train station Amsterdam Sloterdijk.
More information
If you have any questions you can contact Ewout van Galen (Ewout.vangalen@simavi.nl).
Or visit our website: www.simavi.nl (Dutch) or www.simavi.org (English).
How to apply?
Candidates are invited to apply on June 27th 2017 at the latest. Please send your letter and resume (in English, max. 4 pages) to application@simavi.nl, using reference PME Officer.
Commercial inquiries or job postings are not appreciated or accepted regarding this vacancy.