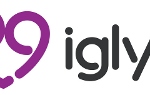 Head and Heart for Change
IGLYO is excited to announce a call for a new research intern to join the IGLYO team in Brussels for 5 months. The role will have a strong focus on education, leading an ambitious new project to create the beginnings of a European LGBTQI Education Index. This will involve conducting desk research, building a database of national advisors, and holding interviews to create the first overview of European education policies, procedures and practices in relation to LGBTQI inclusion. Analysis of this information, will then be used to create a set of nationally comparable indicators to make inclusive education a clear priority for all governments. Above the education project, the post holder will work closely with IGLYO's membership to review current engagement, and will assist in developing robust monitoring and evaluation tools to better highlight the impact of IGLYO's work on individuals.
IGLYO is calling for applications for the position below in our Brussels office. IGLYO offers a supportive and flexible working environment, exciting opportunities, and a commitment to learning and development.
Monthly Salary (Gross)
€1.200,00
Working Hours
35hrs/5 days per week
Holiday Entitlement
2 days per month
Contract
Temporary: 5 months
Additional Benefits
• Paid travel, subsistence and accommodation for work related meetings where necessary
• Annual holiday pay in accordance with Belgian regulations
• Relocation costs of up to €250
Who can apply?
Candidates must be eligible to work in Belgium at time of application. IGLYO will not consider age, gender, sexual orientation, gender identity, sex characteristics, socioeconomic status, ethnic identity, religious or political beliefs, (dis)ability or any other non-work related criteria in the selection process. IGLYO particularly welcomes applications from women, trans, and non-binary gender individuals. IGLYO also welcomes applications from candidates who are under thirty years old.
How to apply?
Please read through the role description and personal specification contained within this pack, and if you match all the essential criteria, we invite you to complete our online application form. Interview and Start Date Candidates who are shortlisted will be notified by email and will be asked to attend an online interview (see front page for dates). Only shortlisted candidates will be notified, and unfortunately, we will not be able to provide feedback to unsuccessful applicants. The successful candidate will be expected to take up their post by the above start date at the latest, but an earlier start date is preferable. Informal enquiries about the post can be sent to jobs@iglyo.com