Call for Contributions: Sexual Pleasure Illustrations and Images
Posted by Nicole Moran on January 6, 2023 at 12:04 pm
---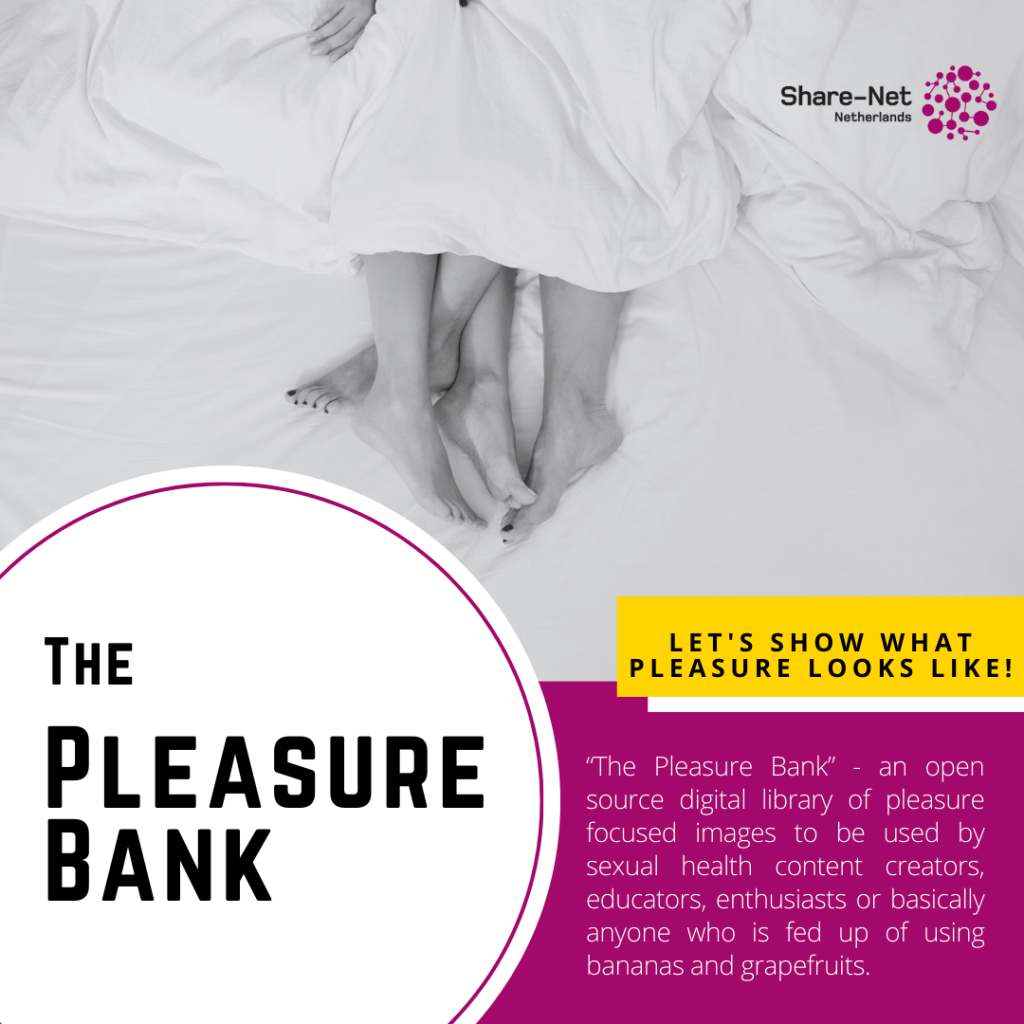 ---
The Share-Net Netherlands Community of Practice on Sexual Pleasure has been doing quite some work on pleasure-focused imagery over the past couple of months. Currently, we are working on developing "The Pleasure Bank" – an open source digital library of pleasure-focused images to be used by sexual health content creators, educators, enthusiasts or basically anyone who is tired of using bananas and grapefruits.
Now, we are opening a call for contributions! We are looking for illustrations or images that showcase pleasure. Here you can find the guide that we have developed where you can see the types of illustrations that we are looking for.
When The Pleasure Bank is launched, users will be able to download the images and all illustrations featured will credit the creators and include their contact information and social media links. Of course, there will be clear Terms and Conditions about how the images can be used and a requirement that all images are properly credited.
We would love for The Pleasure Bank to be as comprehensive as possible and are reaching out to ask if you have illustrations that you would like to contribute to the online library or know someone else who might? If so, you can email the images to Nicole from Share-Net, at n.moran@kit.nl . With every image that you share, please make sure you include the name of the creator, the title of the image (if it has one), and the contact details for the creator of the image(s) and all relevant social media links!
---