Call for Donations to HPLGBT in Ukraine
Posted by Victory on March 31, 2022 at 11:55 am
---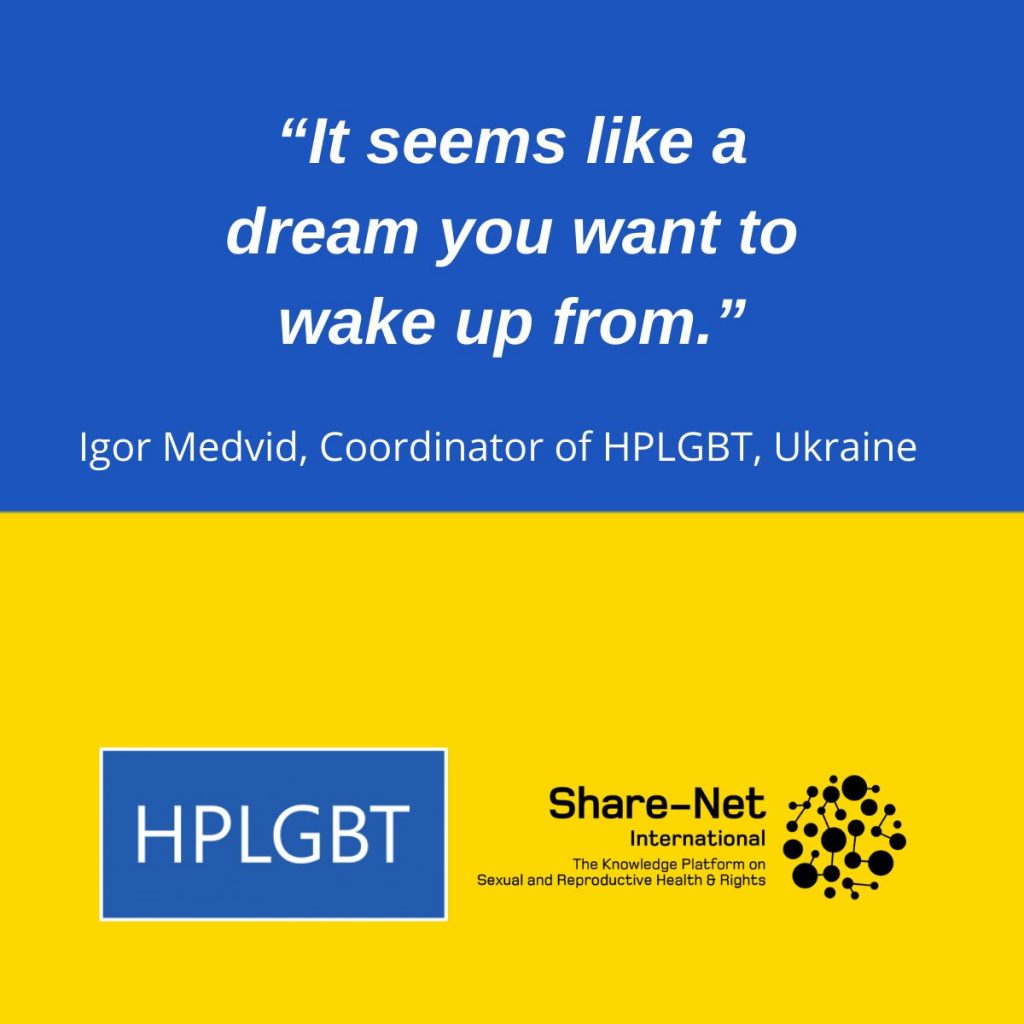 ---
In our last newsletter, we shared the story of long-standing Share-Net International member, Igor Medvid, of HPLGBT in Kyiv, Ukraine.
In addition to Igor's heartfelt message that we shared, we would like to share a call for donations to HPLGBT, who have limited financial resources. 
Read Igor's message here.
Donate to HPLGBT here.
---