Call for Papers: Self-Care Interventions and Rights-Based Access
Posted by Nicole Moran on November 19, 2020 at 7:59 am
---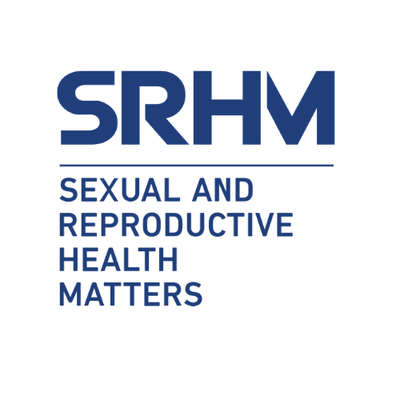 ---
About
The introduction of self-care interventions for sexual and reproductive health (SRH) is a paradigm shift in health care delivery, bridging people and communities with primary health care services. While self-care is conceptually not new, rapid advances in evidence-based technologies and products that can be accessed outside of the formal health sector increasingly acknowledge people as active participants in their own health, both as self-carers and care-givers.1 Self-care interventions for SRH are diverse and include self-injection (e.g., of contraceptives), self-screening or testing (e.g., for sexually transmitted infections, or determination of pregnancy), self-management (e.g., for abortion), and self-monitoring (e.g., of fertility). Understanding the user, the health system, and the environment, is key to ensuring that self-care interventions for SRH are not only available, but safe and empowering for all.
Implementation of self-care interventions within the context of human rights, gender equality and a life course approach offer an underused opportunity to improve universal health coverage. The interventions could reduce stigma and discrimination, increase informed decision-making for health and decrease barriers to access. Countries can also leverage these interventions to reach more people with quality, accessible, affordable, acceptable and equitable services.2  Exploring human rights questions in relation to self-care requires a clear understanding of the broader context affecting access and use of self-care interventions in different groups of users. This can help determine how self-care interventions can contribute to enhanced health, autonomy and empowerment as well as reducing potential burdens, particularly for vulnerable populations.3
COVID-19 has demonstrated the importance of universal access to free or affordable screening, testing and care, and the role self-care and self-care interventions can play in the response to the pandemic. It equally points us to the reality of how lack of access to quality health care can exacerbate the crisis and hamper the health system response. It confirmed – yet again – that non-discrimination must be a central pillar of the public health response, with authorities and communities working in partnerships.
The World Health Organization has developed global normative guidance on self-care interventions for SRH and on maintaining essential SRH services during COVID-19 which prioritizes these interventions.4 There is a distinction which needs to be made between the efficacy of quality self-care interventions for SRH that are recommended by evidence-based guidance, and how these can be delivered using a rights-based and gender-sensitive approach. Any strategy to introduce or expand the use of these interventions might usefully incorporate attention to communities' needs and rights and health system capacity; assessing and ensuring an enabling environment in which self-care interventions can be made available safely and appropriately. Self-care interventions are intended to be complementary to the health system rather than a replacement for it. The interventions can benefit groups of people who might fear discrimination within healthcare settings or poor quality of services.
This call is for papers which explore strategies for introducing and scaling-up access to self-care interventions for SRH with a specific focus on the needs and rights of vulnerable populations. Vulnerable populations may include, but are not limited to: sex workers; people living with HIV; transgender and gender non-confirming people; lesbian, gay, bisexual and queer people; indigenous peoples; people with disabilities; migrants, refugees and internally displaced people; incarcerated or institutionalized people; and people in, or affected by, humanitarian and emergency crises. Many adolescents, women and elderly populations also face vulnerabilities that may impede their ability to access and/or make informed decisions regarding their health.
The journal issue will provide a space for community groups and experts, researchers, policymakers, implementers, advocates and activists to articulate rights-based considerations related to introducing and scaling-up access to self-care interventions.  It will examine opportunities, challenges and progress using a multidisciplinary lens, striving to identify threads across self-care interventions so as to build and strengthen good practices for evidence generation and action that improves the SRH, lives and rights of all.
Scope of Papers
Papers submitted should clearly describe the focus on vulnerable populations. Close attention should be placed on considerations of participation, non-discrimination, informed health decision-making, privacy, confidentiality, and accountability. The following are areas of special interest:
1) What safeguards can enhance access to quality, evidence-based self-care interventions for SRHR and increase the enjoyment of human rights? This may include: reducing stigma and discrimination; increasing confidentiality and privacy; decreasing barriers to access; explaining how the benefits, risks, rights, and health concerns vary by self-care intervention and for different population groups. We welcome rights-based analyses that highlight the distinctions between people using self-care interventions who know they can connect to a strong health system, if required, and people using self-care interventions because the health system is not available to them or does not meet their needs.
2) How can regulatory and policy frameworks promote the accessibility and affordability of quality self-care interventions for all populations across diverse social, economic, political and legal contexts? This may include investigation of concerns such as: inequalities in access; unequal power structures and relations; the extent to which costs are borne by users or the health system; equitable and fair pricing, prevailing taboos and misconceptions about sexuality and reproduction that influence access to information and services; quality control mechanisms governing self-care interventions.
3)How can community-based strategies work to improve access and use of self-care interventions for SRH? Creating processes with meaningful participation of communities and fostering agency and empowerment are important aspects in the realisation of the rights and needs of all, particularly of vulnerable communities. Another consideration is the mechanisms through which communities can be supported as a complement to facility-based health services – to improve understanding of and access to self-care interventions, or by ensuring equitable and affordable access with informed health decision-making.
4) How can adequate information, accessible to all potential users, promote informed decision-making for SRH? For example: matters of informed consent; if and when to use self-care interventions; how to access the health system for follow-up care or support; the role of various actors to facilitate informed decision-making, including the government, the media, within and outside the health sector; how different information channels may be considered for populations with diverse needs; how health literacy is assessed in this context.
5) Is the right to privacy of all users protected? Concerns include: safeguards to ensure that data are secure; how data are shared – for profit, for marketing, for state surveillance– which could increase vulnerabilities of individuals and communities or be a breach of their rights; protection of privacy and confidentiality with the ever increasing linkages between digital technologies and self-care interventions.
6) What accountability measures do we need across various actors, the different levels of the health system and beyond, to ensure that self-care interventions are implemented for the benefit and rights of vulnerable populations and based on choice? Articles could explore: the role of various actors, including the private sector, pharmaceutical companies, product developers, donors, supply chain managers, governments and the individual; liability for sub-standard products, product failure, failure to inform populations on where and how to seek additional support; making available functional systems of redress, including in vulnerable populations.
Submissions
We welcome original, rights-based research articles, including: quantitative, qualitative and mixed methods research using primary data; secondary data analyses; analytical reviews, such as historical, policy and legal analyses; commentaries; rights-based narratives; and critical  perspectives from authors across disciplines.
Submissions will be accepted until 31 January 2021. Submit papers at: http://www.edmgr.com/zrhm/default.aspx, clearly indicating that your submission is for the ''Self-care interventions' call and indicating this in your cover letter.
Please read our Instructions for authors carefully before submission at: https://tandfonline.com/action/authorSubmission?journalCode=zrhm21&page=instructions.
All listed authors must meet the criteria for authorship set out by the International Committee of Medical Journal Editors.
The issue is produced in collaboration with World Health Organization's Department of Sexual and Reproductive Health and Research, and the UNDP/UNFPA/UNICEF/WHO/World Bank Special Programme of Research, Development and Research Training in Human Reproduction – HRP. The issue is funded by the Children's Investment Fund Foundation, CIFF.
See here for more information
---