Call for Proposals: Share-Net 2022 Knowledge Activation Grants
Posted by Victory on November 4, 2021 at 3:52 pm
---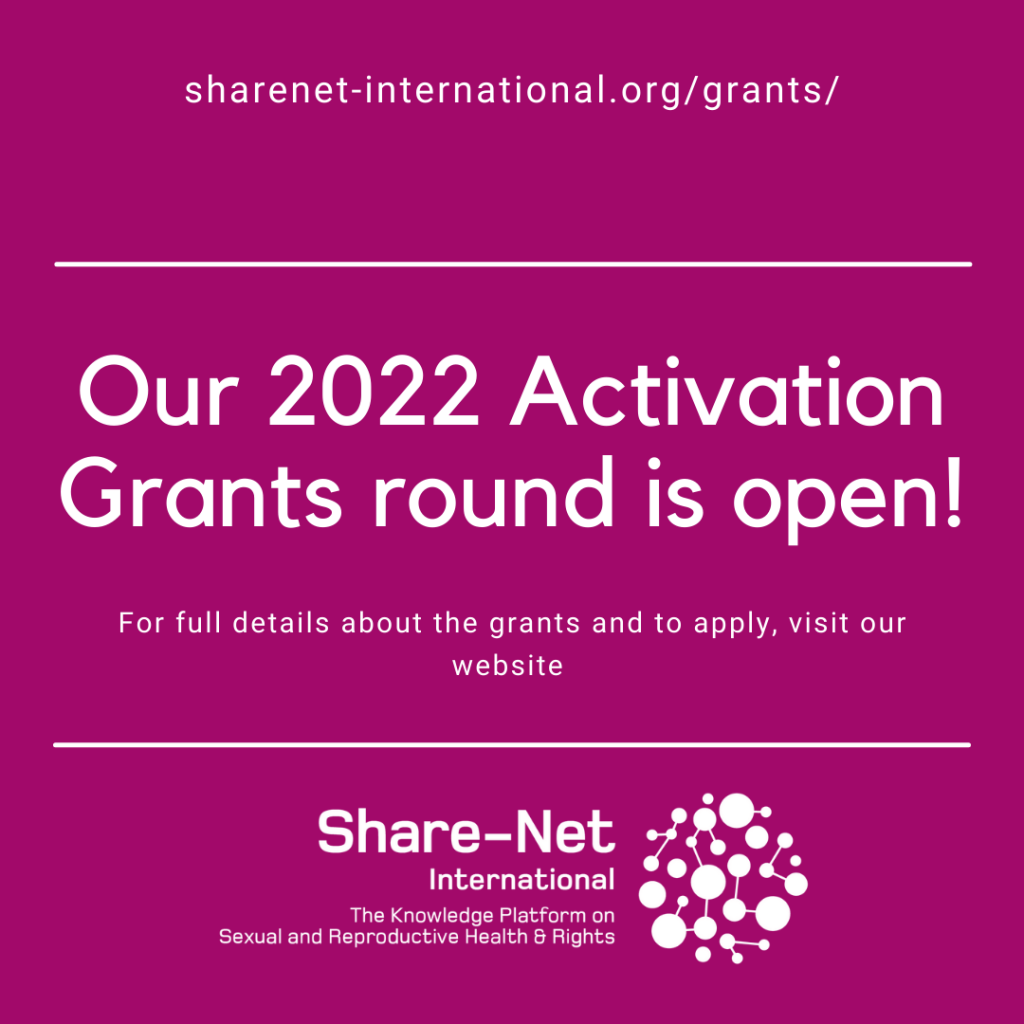 ---
Are you a Share-Net member? Then we are excited to announce that the Share-Net International 2022 Knowledge Activation Grants are now open for applications!
All official members of Share-Net Netherlands are eligible to apply for the grant. The deadline for applications is 5th December, 2021.
CLICK HERE to find out more details on the opportunity.
Grants Information Webinar:
For potential applicants, Share-Net International (SNI) will organise a webinar on 8th November 2021, to clarify its new grantmaking scheme and process and clarify participants' doubts concerning the call for proposals. If you are interested in attending the webinar, CLICK HERE.
---