Call for proposals: Small grants to strengthen LGBTI inclusion in the Asia-Pacific
Posted by Nicole Moran on February 3, 2021 at 3:40 pm
---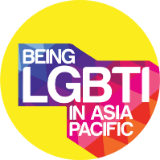 ---
The United Nations Development Programme (UNDP) Bangkok Regional Hub is inviting civil society organizations, networks and community-based organizations in the region to submit grant proposals relating to one of the following four thematic areas:
Supporting LGBTI Youth leadership in the Asia-Pacific: Support towards innovative community-led solutions for LGBTI youth inclusion and rights at national and regional levels; leadership training of a new cadre of advocates; technical support and capacity building for youth groups and advocates
Transgender leadership and advocacy in the Asia-Pacific: Support innovative community-led solutions and leadership training for inclusion and rights of transgender people at national and regional levels.
Strengthen digital capacities of LGBTI civil society organizations in the Asia-Pacific: support strengthening of digital capabilities for advocacy and/or service delivery
Action on LGBTI inclusion in climate change adaptation and/or COVID-19 recovery: capturing and leveraging lessons learned from the COVID-19 pandemic including access to health care, employment, food security, data and research needs; supporting inclusion of LGBTI communities in COVID-19 recovery efforts; and/or LGBTI inclusion in climate change adaptation and disaster risk reduction
Eligible project proposals may include a combination of activities, research and strategic information generation, skills training, organizational strengthening and management cost.
A total of four awards of up to USD 30,000 each are expected to be awarded under this call. Deadline for submitting applications is 19 March 2021.
---