Culture Cures and Kills Symposium
Posted by Maria on January 10, 2018 at 8:18 am
---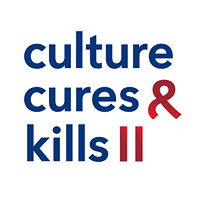 ---
Since September last year, we have been working hard to organise a third edition of the Culture Cures and Kills (CCK) symposium for 2018. During the last CCK symposium in March 2017 over a 100  students and professionals from different countries throughout the world attended workshops and lectures about the role of culture in the prevention and treatment of HIV, TB and viral hepatitis in Eastern Europe and Central Asia (EECA). Lectures and workshops were facilitated by internationally renowned organisations and professionals. It is important to keep these issues on the agenda, especially since the prevalence and incidence rates on HIV, TB and viral hepatitis are on the rise in EECA, and health and social services to those infected and affected are often lacking.

In July 2018, the 22nd International AIDS conference 2018 will take place in Amsterdam. The International AIDS Conference is the largest conference on any global health or development issue in the world. As a follow-up event for students and young professionals, the third edition of Culture Cures and Kills will take place in November 2018.

Would you like to get involved to make CCKIII happen? This is your chance to collaborate and network with national and international NGOs on important issues like HIV, TB and viral hepatitis.E-mail us or contact them through a direct message on Facebook. And make sure you like our page to keep posted on new developments! Please also view our video announcement of CCKIII and feel free to forward this newsletter to others that you feel may be interested.
---