Infertility Round table: How can we address this neglected reproductive health concern?
Posted by Kimberley Meijers on October 2, 2017 at 2:14 pm
---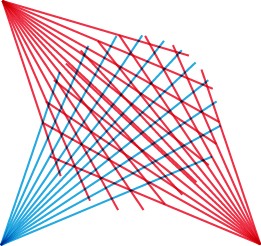 ---
Share-Net International and the University of Amsterdam are happy to invite you for the Infertility Round Table on the 14th of November 2017 at the University of Amsterdam in Amsterdam from 10:00 to 16:30. 
The objective of this Round Table is to develop a concrete Plan of Action to:
put infertility higher on the SRHR agenda, and

formulate concrete steps to integrate infertility in programmes and policies.
Infertility is a reproductive health condition highly prevalent in the global South. It often has a devastating impact on the people concerned. In various international declarations (starting from the ICPD 1994) infertility has been recognized as a condition that needs to be better integrated into the Sexual and Reproductive Health and Rights (SRHR) agenda. The recent WHO framework 'Sexual health and its linkages to reproductive health: an operational approach' (WHO 2017) again emphasizes the importance of addressing infertility as part of comprehensive SRHR programmes.
In practice, however, this recognition is rarely translated into concrete actions. SRHR policies and programs remain virtually unchanged. Prevention and treatment, reduction of stigma, social pressure and exclusion – all related to infertility – is hardly included in women's health and SRHR agenda's. All stakeholders, like policy makers at (inter)national level, NGOs and donor parties working in the field of SRHR tend to neglect this theme.
That is the reason why we gather a select group of experts, policy makers and program officers at different positions, in different organizations, like WHO, the Infertility Working Group of ESHRE (European Society of Human Reproduction and Embryology), NVOG (Netherland Association for Obstetrics and Gynecology), and FIGO (International Federation of Gynecology and Obstetrics), special NGO's, Dutch Ministry of Foreign Affairs.
Registration:
Registration is free but required before 1st of November please RSVP here. Due to limited space, there is a maximum of participants that can attend.
Location
University of Amsterdam
Nieuwe Achtergracht 166
1018 WV Amsterdam
Room REC B. 5.12
Check the location here.
Programme and Invitation
Please find the programme and the invitation here.
---