Conference & Communications Assistant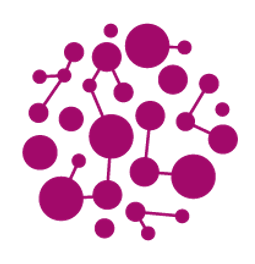 The Knowledge Platform on Sexual and Reproductive Health and Rights
KIT Royal Tropical Institute (Health department) is hosting the Secretariat for the Knowledge Platform on Sexual and Reproductive Health and Rights (SRHR) called Share-Net International (SNI). SNI is responsible for knowledge generation, sharing, dissemination, translation and use in policy and practice. We work in four countries being The Netherlands, Bangladesh, Burundi and Jordan.
Share-Net International is inviting applicants to apply for the temporary position of: Freelance Share-Net Conference & Communications Assistant for 16 hours/week (0.4 fte) from February – mid July 2019.
The Conference & Communications Assistant is responsible for supporting the Share-Net International secretariat in organising the first Share-Net International co-creation conference to be held in the first week of July 2019.
The successful candidate will be an excellent organiser with creativity to act quickly to multiple and different kind of requests and tasks. The assistant needs to be an excellent communicator with strong attention to detail, have social media and marketing experience and be able to work independently while keeping the Share-Net team up to speed at the same time. Experience in working in the field of SRHR is an advantage.
The specific tasks include:
Planning, organisation and logistics
Make planning sheets, keep them up to date and check milestones for planning of the conference
Coordinate logistics of the conference
Support the members and secretariat of Share-Net International in organising meetings (CoPs, coordination committee and other) including all logistics related to these.
Take part in relevant meetings and assist in taking minutes.
Weekly report back to SNI secretariat about progress and challenges
Coordinate the needs of members and partners joining the conference, including organisation of functional areas (IT, video conferencing etc), accommodations, meals and any other special requests
Register participants for the conference and other meetings
Make overviews of registrations for SNI team
Assist in writing invitation letters for visa and other needs of international attendants
Train and supervise volunteers before and during the conference
Assist with answering telephones, clerical work, and other administrative tasks as needed
Support the SNI team in reaching out to sponsors
Collate the conference report based on inputs of rapporteurs
Other duties as and when required
Communications
Under the guidance of SNI team draft and execute the communication plan for the conference
Assist in the development of conference booklet and all promotional materials
Assist in maintaining web content and execute social media strategies
Under guidance of SNI team arrange and instruct photographers and press during the conference
Draft press releases and reach out to relevant communication channels
Skills & Requirements
Bachelor's degree in Hospitality, Marketing, Business, or Communications
Two years of experience in providing logistical and communications support to bigger events and experience in event planning is required
Excellent organisational skills
Ability to prioritise daily workflow to effectively meet deadlines
Understanding of media relations and digital media strategies
Excellent communication skills (oral and written in English)
Must have working knowledge of Microsoft Windows with special emphasis in Excel, Outlook, and Word
Independent self-starter with ability to tolerate peak workloads, multiple assignments and produce results with accuracy and reliability while demonstrating a calm and positive demeanour in stressful situations
Possess strong problem-solving skills and know when to ask for support
Must be responsive and adaptable in the face of ever-changing schedules/itineraries
Additional information
For further information about this position, please contact Françoise Jenniskens, Share-Net International Interim Coordinator: F.Jenniskens@kit.nl or Meike Stieglis, Share-Net Netherlands Coordinator: M.Stieglis@kit.nl or by telephone 020-568 8515. General information about KIT Royal Tropical Institute and its departments can be found at www.kit.nl. More information about Share-Net can be found at www.share-netinternational.org or  www.share-net.nl
Application Instructions
Please send your cover letter, resume and references to Françoise Jenniskens via info@share-net.nl before the 31st of December. Interviews will most likely take place between 8 or 10 January 2019. The starting date  of this job is on the 5th of February.