Simavi is looking for a Director Partnership Development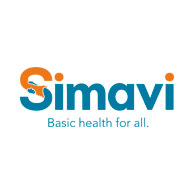 About
We are looking for a charismatic Director Partnership Development with a track record in building strategic partnerships, a good understanding of the trends in the sector and a clear vision on the changing roles of NGOs and partnerships 3.0. Someone who is not afraid to think out of the box. An inspiring networker who feels at ease in an agile and innovative organisation. Someone who can play a leading role in preparing Simavi for the future by developing new partnerships and bringing in diversified funding to support more women and girls in a sustainable way.
Your role at Simavi
As the Director Partnership Development (PD) you will lead Simavi towards new, strategic partnerships and diversified funding beyond 2020. Together with the PD team, you develop and implement a clear vision and strategy on how to profile Simavi towards donor institutions, large foundations, family foundations and the private sector. All this in line with our mission, Theory of Change and the other circles' strategies. You lead the PD circle in identifying funding opportunities, building strategic partnerships, ensuring the necessary political attention and developing evidence informed and impact oriented programmes. You are the Circle Lead of the Partnership Development Circle (incl. Business Partnerships and Lobby & Advocacy) with three Account Managers Institutional Funds, a Fundraiser Corporates & Foundations, a Fundraising Officer and a Public Affairs Officer. You report to the Managing Director.
The dream candidate
A charismatic leader with a relevant network.
Academic level with minimum of 10 years' experience in partnership development in the international development sector, in fields relevant to Simavi's areas of intervention (WASH & SRHR).
Proven success and track record in fundraising with institutional donors, international foundations, including excellent writing skills.
Sound knowledge of programmatic planning models, business models, monitoring systems, and proposal writing.
Proven experience at Management Team level at an international NGO or funding/donor side.
Experience in working with the private sector is a plus.
Inspiring leader with strong conceptual and analytical skills.
Good networker with excellent communication skills in English.
Exceptional interpersonal, representational and diplomacy skills.
Eye for detail, application of strong financial rigor, discretion and integrity.
A passion for women centred and rights based health programming.
Willing and able to travel.
What do we offer?
Simavi offers a result-driven and challenging position in an international working environment, with considerable ways to make a difference. Besides a fun and healthy working environment (i.e. weekly boot camp sessions, agile way of working and healthy lunches), we are an equal opportunity employer meaning we don't discriminate in our hiring practices and we actively seek a diverse applicant pool. Our five core values lie at the basis of everything we do: just, sustainable, empowering, inspiring, connecting.
We offer a contract for 12 months for 36 hours per week with possible extension. The salary we offer depends on the years of working experience you bring along and will be within the salary range of € 4,800 and € 5,840 gross per month on a fulltime basis of 36 hours per week. Furthermore, part of our terms of employment are: 22.5 vacation days per year, 8% holiday allowance, mobile phone allowance, commuting allowance (as of >10 kilometres), a pension insurance and a disability insurance.
Our office is located at Naritaweg 135, which is a 2 minutes' walk from train station Amsterdam Sloterdijk.
How to apply?
Do you recognise yourself in the profile and do you want to contribute to Simavi's mission and vision? Please upload your motivation letter and resume (in English, max. 4 pages) before 5 January 2020 via this application link: https://simavi.onlinevacatures.nl/en/job/144287/apply
If you have any questions, please sent an e-mail to application@simavi.nl.
Is this not your challenge? Support Simavi by sharing this vacancy with your network!
Procedure
The procedure consists of two interview rounds (incl. an assignment to prepare in advance of the 1st interview), an assessment and a reference check.
For more information, please see the following link
Job Features
| | |
| --- | --- |
| Job Category | Director Partnership Development |