NVVS Najaarscongres
Posted by Maria on January 30, 2018 at 10:52 am
---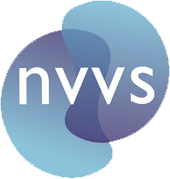 ---
NVVS Najaarscongres – een mannenzaak!
De inschrijving voor ons NVVS Voorjaarscongres is nog maar net geopend, of we kondigen al het onderwerp van het Najaarscongres aan: de man! Gedreven door de nog immer actuele #metoo discussie, horen we kreten als "jongens moeten anders worden opgevoed", "de man is in de war" etc. Is dat zo? Is de man verward of staat hij aan (te)veel kritiek bloot? Raakt de man steeds meer gedomesticeerd en – zo ja – is dit wenselijk? En moeten mannen zich de ontmaskering van seksueel grensoverschrijdende mannen met macht aantrekken? Wat doet dat met de mannelijke seksualiteit, mocht deze al bestaan?
Meer informatie volgt later. We hopen jullie allemaal te verwelkomen op vrijdag 30 november 2018!
Informatie:
Datum: vrijdag, 30 november 2018
Locatie: de Reehorst te Ede
---