Take action! Register your activities for SheDecides Day 2019
Posted by Maria on February 20, 2019 at 1:16 pm
---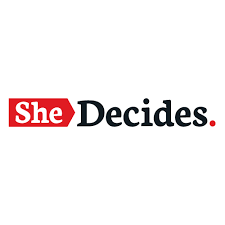 ---
It's almost here – SheDecides Day 2019 is now only 10 days away!
Excitement is building and all over the world the most amazing plans are falling into place. Friends of SheDecides have already begun to share some of the exciting activities and events that they have planned – and now you can too!
Check out the SheDecides Day event registration page here to upload information about your event, wherever you are. Your event will then show up on this interactive map which will help visitors to the website find out what's happening near them and how they can also get involved. It will also give you a chance to share (and maybe show off a little) to the rest of the movement your brilliant ideas!
Some very special events already on the map are:
In Nairobi, from 8am, the launch of SheDecides Kenya
In Kampala, SheDecides Uganda are organising a dynamic all Day festival
The SheDecides Day flagship event in Nepal kicks off on the last day of February, joined by the 25×25 who will meet for the first time
On 6 March, Belgian Champion and Deputy Prime Minister, Alexander de Croo, is joined by other Champions to launch his new book, The Age of Women in London
One event which also deserves a big mention but isn't on the map yet (we're waiting for the final date) is an Open House event being organised in the Philippines. SheDecides Champion Jona Turalde and her team are hoping to bring together over 150 participants to talk about sexual reproductive health rights of female voters in the Philippines – a hugely important issue with the midterm national elections coming up. This is amazing work from the youngest SheDecides global Champion!
Keep a look out on the interactive map and check for all the impressive events – and quickly upload your own event information too so everyone can see it in time!
---