SHIRIM Workshops: Dealing with opposition and an introduction to deep democracy
Posted by Victory on September 27, 2022 at 10:18 am
---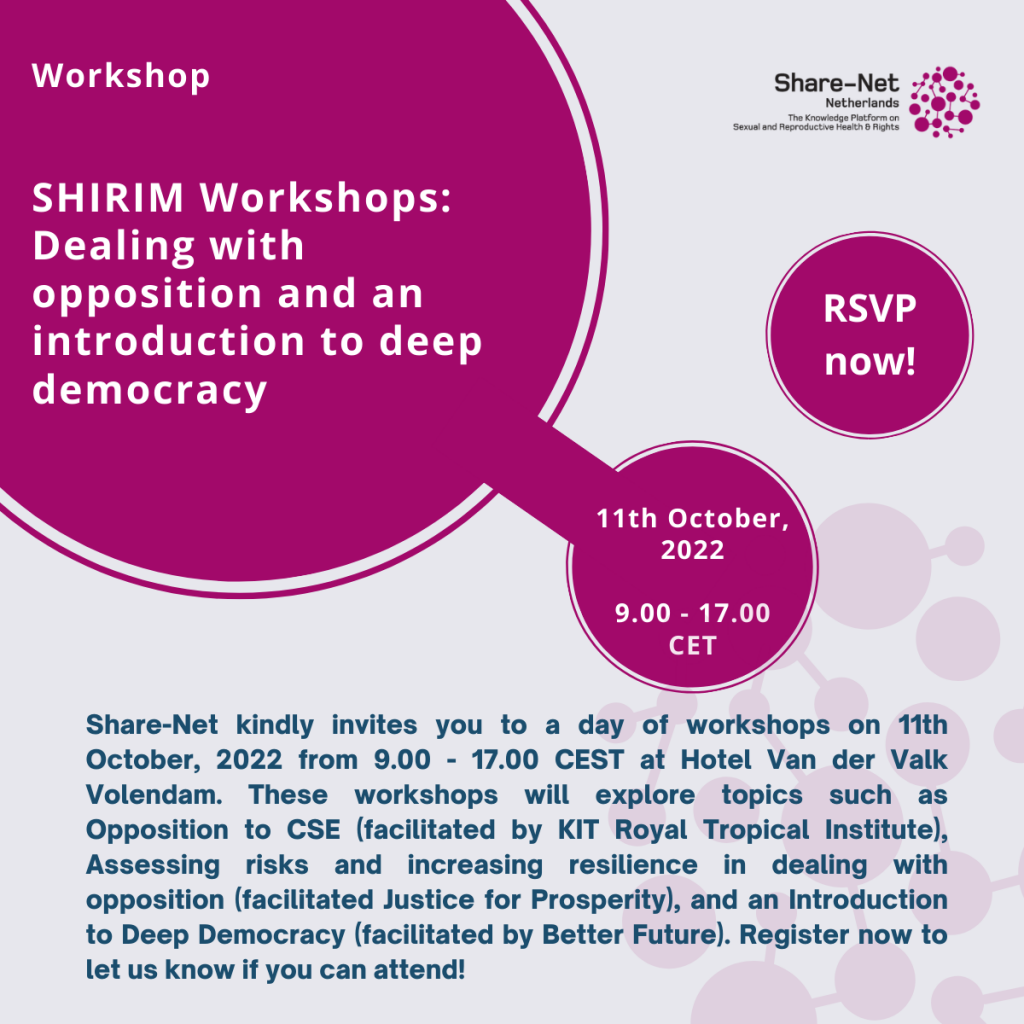 ---
Share-Net kindly invites you to a day of workshops on 11th October, 2022 from 9.00 – 17.00 CEST at Hotel Van der Valk Volendam.
The morning session:
9:00 – 13.00 CEST
Opposition to CSE facilitated by KIT Royal Tropical Institute will dive into the rationales driving opposition to CSE and discuss strategies on how to best respond and facilitate dialogue.
Assessing risks and increasing resilience in dealing with opposition facilitated by Justice for Prosperity will delve further into the arena of the opposition that you may encounter in your work.
The afternoon session:
14.00 – 17.00 CEST
Introduction to Deep Democracy facilitated by Better Future will allow you to experience and therefore learn to use some of the dialogue tools from the field of Deep Democracy.
There will also be 18 representatives from Share-Net country hubs present to interact and exchange with during the different sessions.
Download the full invite and programme here.
Want to participate?
If you're a Share-Net Netherlands member, you can register via this link to join us at these exciting workshops here.
Participants registering for the full day are welcome to stay for lunch.
Have questions? Email us at info@share-net.nl
---