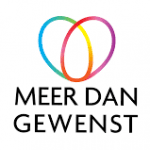 Posted on March 7, 2019 at 7:39 am
Ineens dreigt KID (kunstmatige inseminatie met donorzaad) voor vrouwenstellen en singles niet meer vergoed te gaan worden. Dat is een ...
Read More
Posted on February 20, 2019 at 1:16 pm
It's almost here – SheDecides Day 2019 is now only 10 days away! Excitement is building and all over the ...
Read More