Could your workplace support your period better?
Posted by Victory on December 9, 2021 at 12:10 pm
---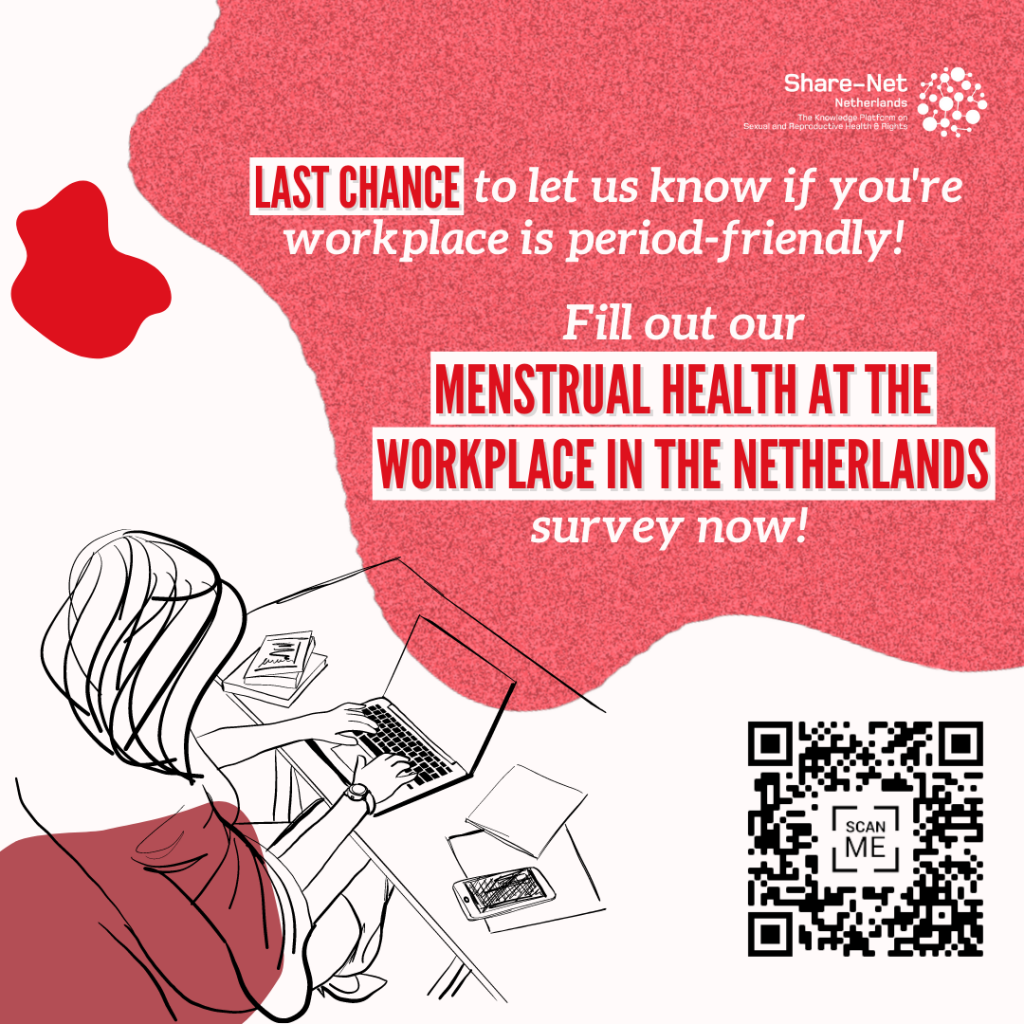 ---
Our Community of Practice (CoP) on Menstrual Health wants to understand how Dutch employers are supporting their employees that menstruate and they need your help.
Help us out by grabbing a coffee, getting comfortable with your favourite snack, and taking 20 minutes to fill out our survey to answer these questions and more!
Just click here to complete the survey.
Do you know someone who menstruates that could help us with our survey? Let them know!
If you have questions at any time about the study or the procedures, you can contact us at info@share-net.nl.
---