UNPACKING CONCEPTS OF MATURITY, MOBILITY, AND FAMILY HONOUR IN RELATION TO CHILD MARRIAGE IN PAKISTAN:
Posted by Bukola Daike on May 6, 2021 at 9:02 am
---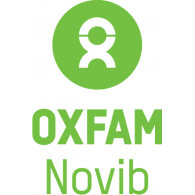 ---
In the past four years, Oxfam and partners of the Marriage No Child's Play (MNCP) project in Pakistan have worked together studying maturity, mobility and family honour: what do they mean for child marriage? How can we unpack these concepts when working to delay child marriage?
This learning product, which is part of a series, weaves together data from four studies:All studies were conducted in collaboration with partner organizations Bedari, the Indus Re-source Centre (IRC) and Baanhn Beli.The partners also participated in reflection workshops to collectively formulate learnings from findings, conclusions, recommendations, and program-matic responses.
These workshops also featured respondents from the project districts of Larkana and Shirkarpur in Sindh and Muzaffargarh and Lodhran in Punjab.
---