Share-Net celebrates International Youth Day 2020
Posted by Hannah Kabelka on August 12, 2020 at 12:49 pm
---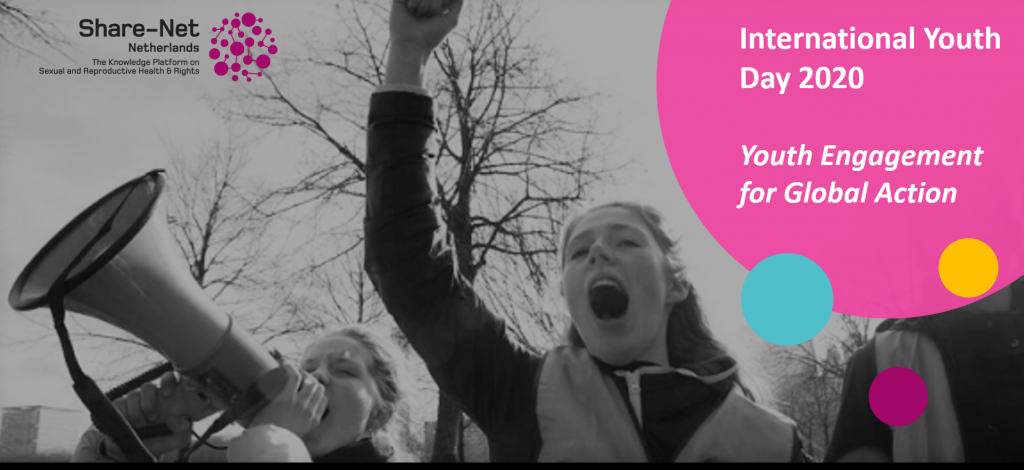 ---
Time for introspection!
Since 1999, around the world we celebrate International Youth Day on August 12 as an opportunity to highlight and mainstream young peoples' voices, actions and initiatives, as well as their meaningful, universal and equitable engagement.
At Share-Net Netherlands (SNNL), we want to use this year's International Youth Day to look at what our members, the secretariat and other actors are doing to work for and with adolescents and young people to improve their sexual and reproductive health and rights (SRHR).
The overview includes initiatives from:
–             AFEW International
–             Amref Flying Doctors
–             CHOICE for Youth and Sexuality
–             Cordaid
–             Dance4Life
–             KIT Royal Tropical Institute
–             More than Brides Alliance/Yes, I do Alliance/Her Choice Alliance
–             Plan International
–             PSI
–             RNW Media
–             Share-Net Netherlands
–             United Nations
–             Women Deliver
Have a look at our overview here!
---