We need to talk about menstrual health at work!
Posted by Victory on June 2, 2022 at 8:53 am
---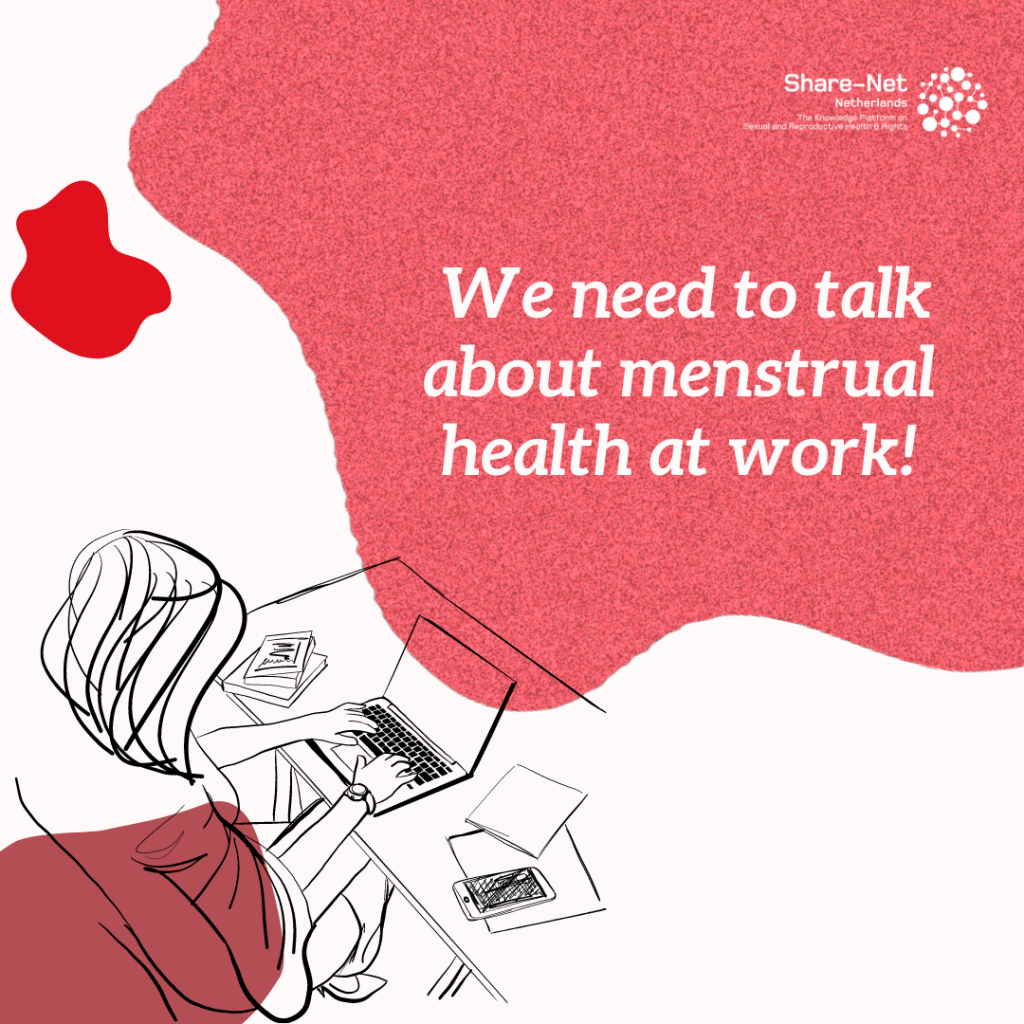 ---
This year's theme for Menstrual Hygiene Day was #WeAreCommitted to making menstruation a normal fact of life by 2030. We believe this means breaking the stigma of menstruation in all facets of life, including in our workplaces!
Over the last few months, our Community of Practice on Menstrual Health has been conducting a survey to understand the state of menstrual health in the workplace across the Netherlands.
We will be sharing the results of our survey soon, with quotes, suggestions and support for others that want to do the same. For now, here's a teaser into some of the interesting things we learned from our survey!
You can learn more about our Menstrual Health CoP on our website ➡️ https://share-net.nl/communities-of-practice/menstrual-health/
---