AFEW International is looking for an Intern!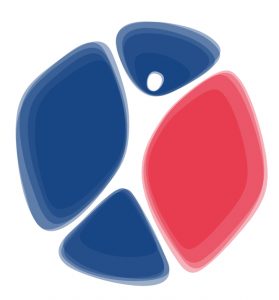 About
AFEW International is looking for an intern!
AFEW International is the international office of the AFEW Partnership, a network of civil society organisations that is dedicated to improving the health of key populations at risk for HIV, tuberculosis and viral hepatitis. With a focus on Eastern Europe and Central Asia (EECA). AFEW strives to promote health and increase access to prevention, treatment and care for public health concerns such as HIV, TB, viral hepatitis, and sexual and reproductive health and rights.
AFEW International is looking for an intern for 24 hours between February-July 2020. Please note that you have to be assigned to an education institution in the Netherlands linking the intern activities with your study.
Project Management
Within AFEW International the Project Team consists of several Project Managers responsible for multi-year country projects in Eastern Europe and Central Asia. We are looking for an intern that will support the projects of our Project Managers and assist with the following projects: 1. EECA Regional labour migrants project, 2. shrinking space of civil society project in the EECA region, 3 Acute HIV infection: campaign, detection and follow up in EECA.
Tasks:
To do research and basic data collection related to the above-mentioned projects;
To prepare supporting materials for project meetings, including keeping meeting minutes for the above-mentioned projects.
Contacts/Key Relationships
AFEW International's Project Team;
Project Managers within the AFEW Partnership;
National and International strategic alliance partners;
National governmental and non-governmental counterparts, donor's dignitaries, corporate leaders, consultants;
National and international network of HIV/AIDS related experts;
Is this you?
Currently enrolled in a bachelor or master programme similar to the following (or similar): international relations, human rights, international public health, Eastern European Studies, European Studies;
Fluency in written and spoken (Dutch and) English; Russian will be an asset;
Strong computer skills with a focus on all Microsoft products (Word, Excel, PowerPoint and Outlook; Access is a plus);
Strong writing and research skills;
Proven ability to organise / manage records;
Strong interpersonal skills being able to work with a variety of clients from diverse cultural backgrounds;
Able to work under pressure, prioritise and multitask;
Able to work independently and as part of a team.
What do we offer you?
A monthly renumeration of 400 Euros;
Reimbursement of travel costs up to 100 KM;
A laptop to work on;
A chance to become acquainted with the NGO world and the specific health concerns in Eastern Europe and Central Asia;
The possibility to work in a challenging environment within a small hard-working team with colleagues from diverse backgrounds;
The best views over the river IJ.
How to apply?
Send your letter of motivation (max. 1 page) and CV to anke_van_dam@afew.nl before 31 December 2019. For further information please contact info@afew.nl or call to +31 (0) 20 638 1718.
For more information about AFEW please visit our web site:  www.afew.org
Starting date: 1 February 2020