Welcoming Gaia Zanaboni to the Share-Net Netherlands team!
Posted by Nicole Moran on August 11, 2021 at 2:58 pm
---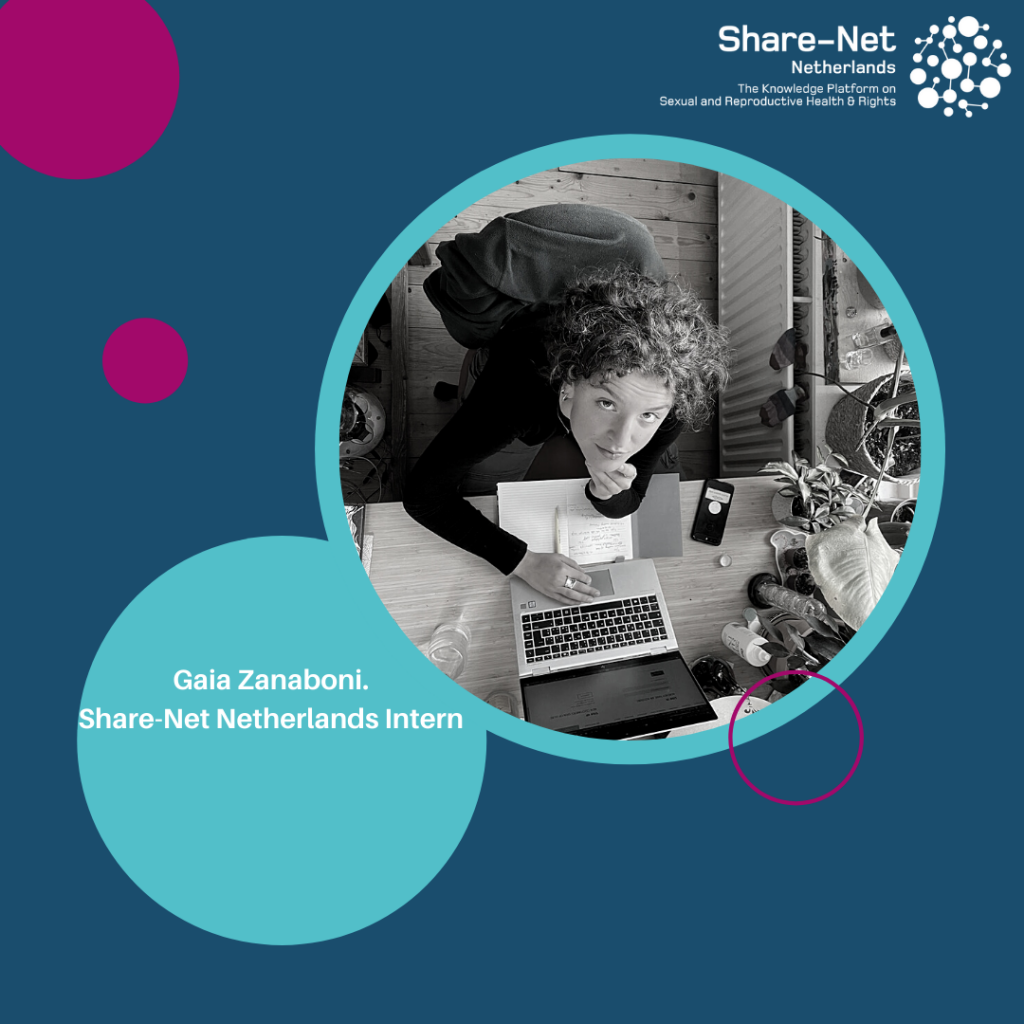 ---
Share-Net Netherlands are delighted to welcome our new intern Gaia to the team! Gaia has written an introduction which you can read below:
"Hi Everyone! I am Gaia (she/her), I am 21 years old and I am the new intern at ShareNet Netherlands. It is a pleasure and makes me happy to have become part of this community!
My story starts in a small town in Italy called Arona, which is where I come from and lived for most of my life. In 2019, I moved to the Netherlands to start my Bachelor studies in Global Sustainability Science at Utrecht University. This September, I will start my third and final year and will follow a minor in Gender Studies.
My passion for Sexual and Reproductive Health and Rights (SRHR) is a result of my values and experience. I have been advocating for gender equality and LGBTQI+ rights for the past 3 years. At the beginning of my studies, I was part of the student group of Amnesty International, where we organized activities such as Write for Rights. I was also an intern shortly for Gezellig, a safe space for queer people, where I learned about sex positivity and what it means to go against cisheteropatriarchy. At the moment, I am a Youth Advocate for the organization CHOICE for Youth and Sexuality that fights for equal access to SRHR. This experience has led me to realize that I want to grow in the SRHR sector to work towards a world where sexual and reproductive issues are openly discussed and addressed.
My identity as a queer woman also plays a big role in my passion for SRHR. I would like to see more representation of Queer Youth and that is why I feel so committed to my role of Intern for ShareNet Netherlands. I want to bring my knowledge of intersectional feminism into my position at the KIT Institute.
I am eager to start working at Share-Net to learn all about its work internationally and in the Netherlands! My internship will last 6 months and I will help organize the event "Linking research, policy and practice". I will also support the overall functioning of Share-Net Netherlands and, in particular, the Communities of Practices.
In my free time, I like to take care of my plants (as you can see in the picture), have movie nights, go out for walks and spend quality time with my friends."
---